Healthy Choices for Healthy Living
A good blender is an essential kitchen appliance for healthy living, easily preparing sensational and healthy smoothies with virtually no preparation time. Blenders are also used to prepare hot and cold meals, side dishes and drinks in just minutes. These powerful machines chop, blend, puree, whip, froth, emulsify, liquefy, grind and process all types of ingredients.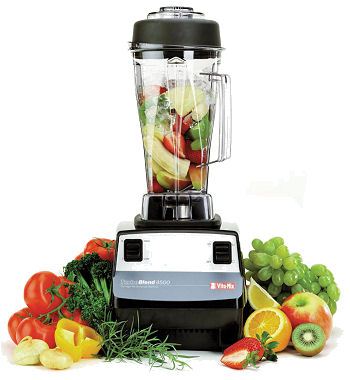 Making meals, beverages and snacks yourself means you control the ingredients and freshness to create unique and nutritious taste sensations. Blenders are one tool in a healthy lifestyle and making healthful foods for overall good health. Enjoy the nutritional benefits and flavors of fresh fruit, raw vegetables, nuts and more.
It is amazing what you can do with a fridge full of fresh fruit and a blender. The difference between blender recipes and juicing is the added advantage of soft fibers which is wonderful for maintaining your digestive health.
If you use a high-speed industrial blender such as a Vitamix or Blendtec, the blending will break the cell walls of the produce. Even the cells of tomatoes and carrots break. This way, you'll absorb the lycopene and beta-carotene and all the wonderful nutrients of the vegetables and fruits more easily.
Smoothies are a great way to eat your vegetables. Greens are the most alkalizing, mineralizing and healthiest foods, but not always the most palatable. By blending them, you can combine them with fruits or herbs for delicious tastes.
Begin your path to blender wellness today by checking out our articles and blog for nutritional advice, and be sure to visit our smoothie recipes for tasty delights.